Our History
FOUNDATION
1927
Yaşar Family started their painting trade in İzmir.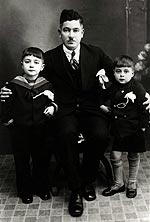 1941
Durmuş Yaşar manufactured his first paint.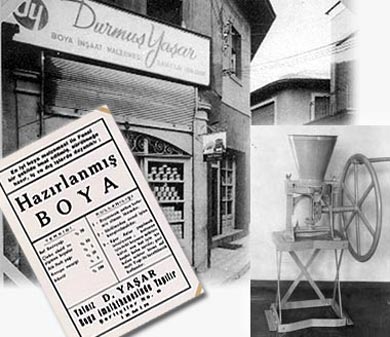 1950
Durmuş Yaşar, Selçuk Yaşar and Osman Aydemir inside their shop in Izmir "Şeritçiler Çarşısı"...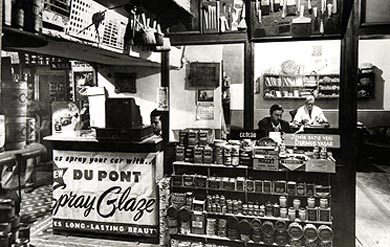 1953
Dyo Construction Paints Factory was launched. Yaşar Family is together at the ceremony. Unity and faith come first.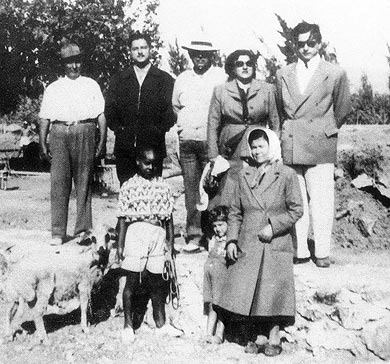 1954
Dyo factory was opened on December 24, 1954.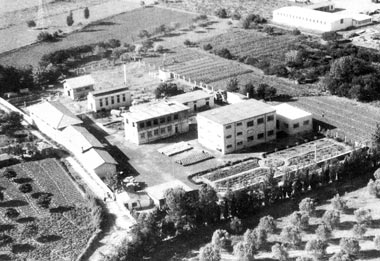 1955
Celal Bayar visits the factory.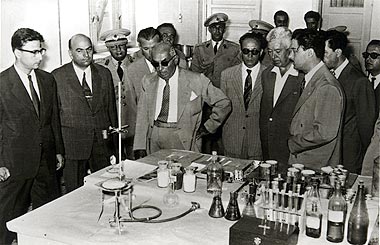 1958
Resin production and export started.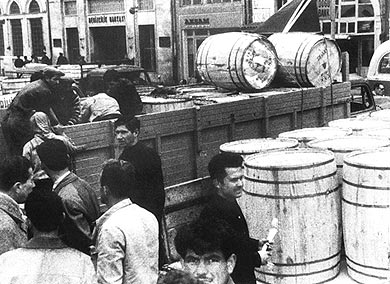 1963
The foundation of the Dyosad Factory was laid.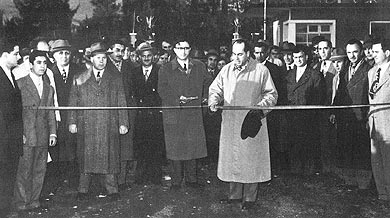 1965
The industry's first dealership system was established.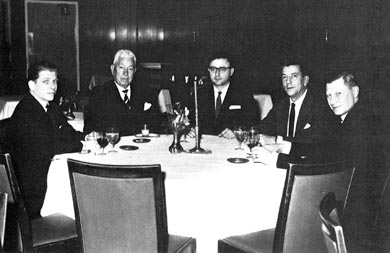 1967
Turkey's first private sector art contest was held.
1971
Dyo Research Development Laboratories established.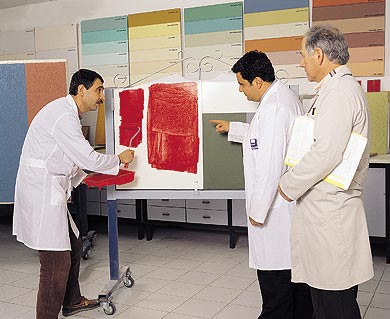 1974
Yaşar Education and Culture Foundation was established.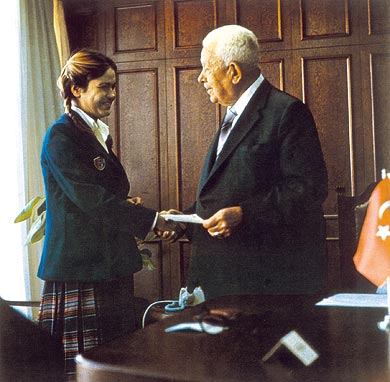 1979
Yasaş came to life with the partnership of the dealers and DYO.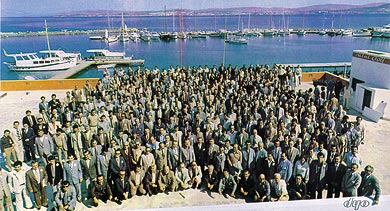 1980
Finished product export started.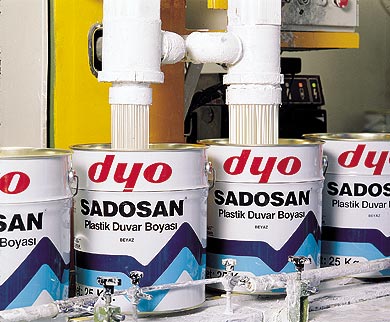 1980
First Coloring System was installed.
1981
The foundation of Yasaş Gebze Factory was laid.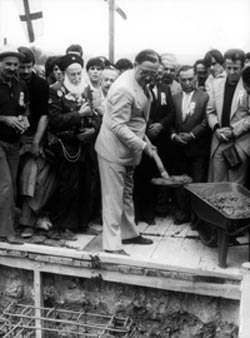 1982
Dewilux Paint and Polyester Factory was acquired.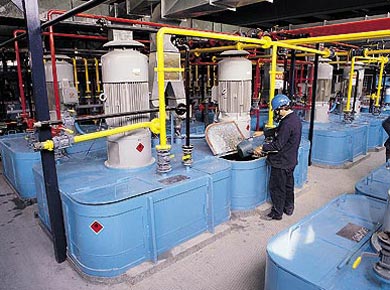 1984
Inauguration of Yasaş Gebze Factory.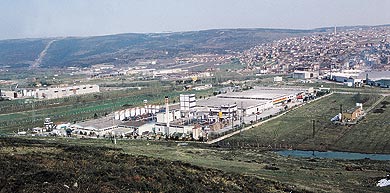 1985
Selçuk Yaşar Museum of Painting Arts opened.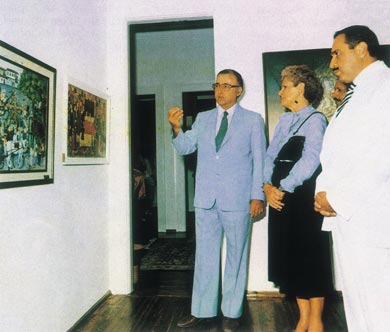 1986
Russia operation launced.
2001
Selçuk Yaşar was awarded with the title "Honorary Doctorate" by Isparta Süleyman Demirel University for his works.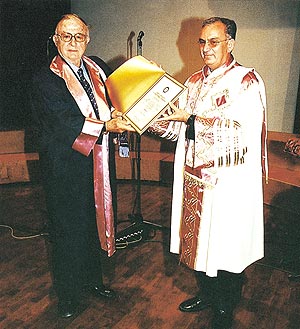 2002
Selçuk Yaşar Painting and Industrial Vocational High School was opened.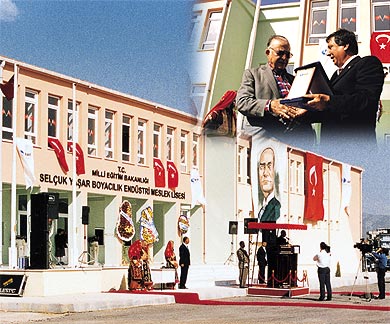 2003
The first "World Paint Manufacturers Summit" was held in the Bahamas. Only Yaşar Paint Group was invited from Turkey.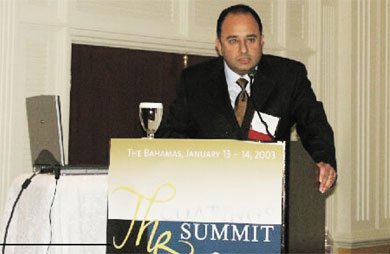 2003
Teknotex, the first PTFE-added, rain-cleaning exterior paint.
2004
Dyorum Magazine started publication life.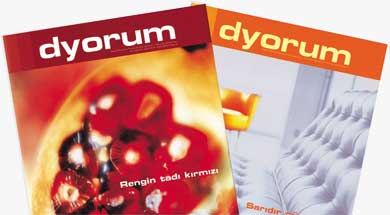 2005
It was the first time Nanotechnological products were launched to the market in Turkey.
2006
İzmir Commodity Exchange Building was painted with Nanotex Exterior Wall Paint.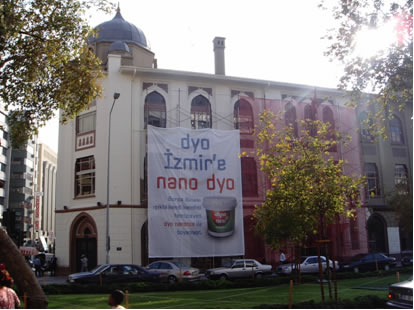 2007
Silicone Based Interior Wall Paint Dinamik was launched to the market.
2008
Yaşar Education and Culture Foundation Primary School was opened in Diyarbakır.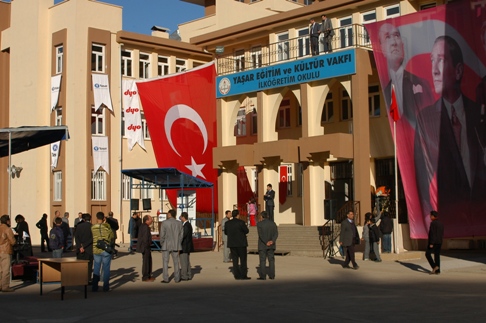 2008
First Nano patent form European Patent Office
2009
DYO receives the first R&D Center Certificate in the sector.
2011
The paint produced with the first Hybrid technology, Dyojen was introduced to the market.
2014
DYO was awarded with the "5-Star Competency Certificate" in the Turkish Excellency Grand Prize.
2014
DYO Powder Coating Plant was opened in Manisa, Turgutlu.
2014
Selected as the best R&D Center in the Chemical Industry.
2016
DYO won the Excellence Award.
2016
DYO added value to life with its Corporate Social Responsibility Project "Value for Tomorrow".
2016
DYO signed a deal with Turkey Football Federation (TFF) and joined the A National Team sponsors.
2017
4.0 revolution began with insulation DYOTHERM brand in Turkey.
2017
DYO is the first company to receive EU Ecolabel Certification in its sector.
2017
DYO Gebze R&D Center was established.
2018
"Value for Tomorrow"project was awarded as the IMSAD Turkey Future Investment.
2018
In the "Insulation Industry Success Awards" organized by B2B Media's Insulation Magazine; DYOTHERM ISOLTECO 110 was selected as "Heat Insulation Product of the Year"
2018
Oxymax, the first interior paint that absorbs formaldehyde, was introduced to the market.
2018
With the new investment, Çiğli Factory reached a total area of 124,000 m². In this new investment area, Hybrid Technology Thermal Insulation production started and the Powder Coating Facility moved to this area.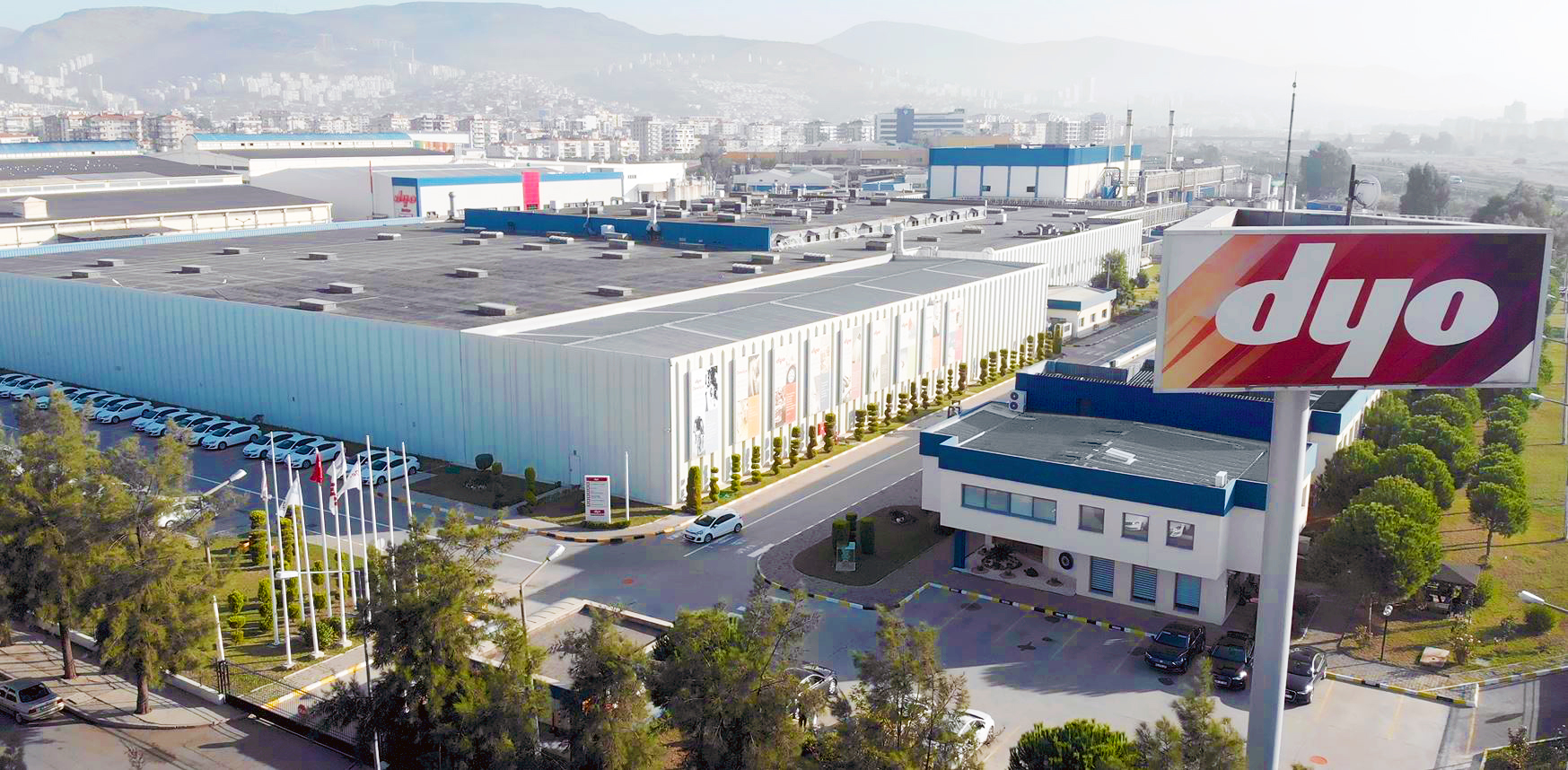 2019
DYO Marine Paints cooperated with the Dutch-based company Transocean, known as the "Smiling Dolphin" in the world. It cooperates with paint industry leading companies in nearly 40 countries.
2019
DYO broke a new ground and achieved a strategic cooperation with the National Defense Industry and Strategic Business Partnership Certificate was received.
2020
DYO became the first paint company in Turkey to receive TSE Covid-19 Safe Production Certificate.